Silsoe Odours in AD&Bioresources News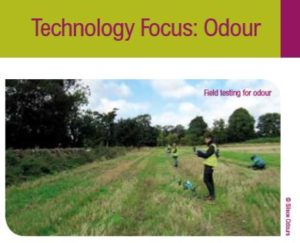 In the first place, you probably already know that our odour experts are leading authorities on odour matters. In light of this, it will come as no surprise that our Director, Robert Sneath, is quoted in the Spring 2019 issue of AD&Bioresources News. He appears in the 'Technology Focus: Odour' feature alongside Thomas Minter of Malaby Biogas. The feature highlights how important an effective odour management plan for AD operators is.
Do you need an odour management plan for your AD plant? We can help. Not only that, but also with day-to-day odour assessment and management services. Our odour services can help you to determine the cause of odour leakage and analyse the severity. What's more, we can also advise on the action you should take to fix it. Please get in touch here, or call 01525 351396 to talk to one of our specialists.
Silsoe Odours is a specialist odour consultancy with a huge amount of industry experience. Our team of experts work from our UKAS-accredited odour laboratory. This is based in beautiful Wrest Park in Bedfordshire. What's more, we're also accredited by UKAS for our on-site odour sampling activities. Take a look at our full range of odour services here. You can also see our UKAS schedule of accreditation here.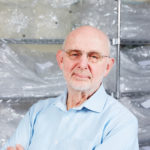 Robert Sneath founded Silsoe Odours in 2005. He boasts over 40 years of experience within the odour field. He also has extensive experience within anaerobic digestion. This summer, Robert speaks at the UK AD & World Biogas Expo at the NEC, Birmingham. In the event that you're visiting, he'd love to see you! Please don't hesitate to get in touch so we can arrange a catch up at the show.
Do you have questions about odour management and AD? Give us a call us today on 01525 351396. We'll happily talk you through the specifics.