WHAT IS AN ODOUR SAMPLING SURVEY?
An odour sampling survey gives you scientific evidence relating to your odour emissions. Our odour sampling activities are UKAS accredited. We take all odour samples according to European Standard BSEN13725, giving you assurance about the quality of our work. The data enables you to measure, evaluate and ultimately control the odours which may be produced by your plant and processes.
Our odour emission surveys are tailored for your individual requirements. We can also work with you to advise on appropriate odour management and control measures, to help you comply with any odour management plans required by the regulator.
HOW DOES IT WORK?
An odour sampling survey involves collecting a range of odour samples from identifiable sources. This sampling process allows us to transfer odour from its source and transport it to the laboratory for olfactometry analysis. The complex process requires expertise, experience and the right equipment.
We use our extensive experience in environmental odour management to identify the potential sources of odour before conducting the assessment. From our specialist UKAS-accredited odour laboratory, we are then able to deliver results which enable understanding of both the magnitude and characteristics of your odour emissions.
At Silsoe Odours we offer businesses across a range of sectors the evidence they need to enable them to measure, evaluate and ultimately control the odours which may be produced by their plants and processes. Key to emission testing is the identification of the potential sources producing odours. Emission monitoring allows you to understand both the magnitude and the characteristics of your odour emissions.
On completion of an odour emission assessment, we can test your odour samples for a number of different features and characteristics.
LABORATORY TESTING SERVICES
Our goal is to provide our clients with statistical data in its simplest form, to ensure it is both robust and practical. We aim not to baffle with science, but offer simple, easy to act on information that enhances your odour management plans.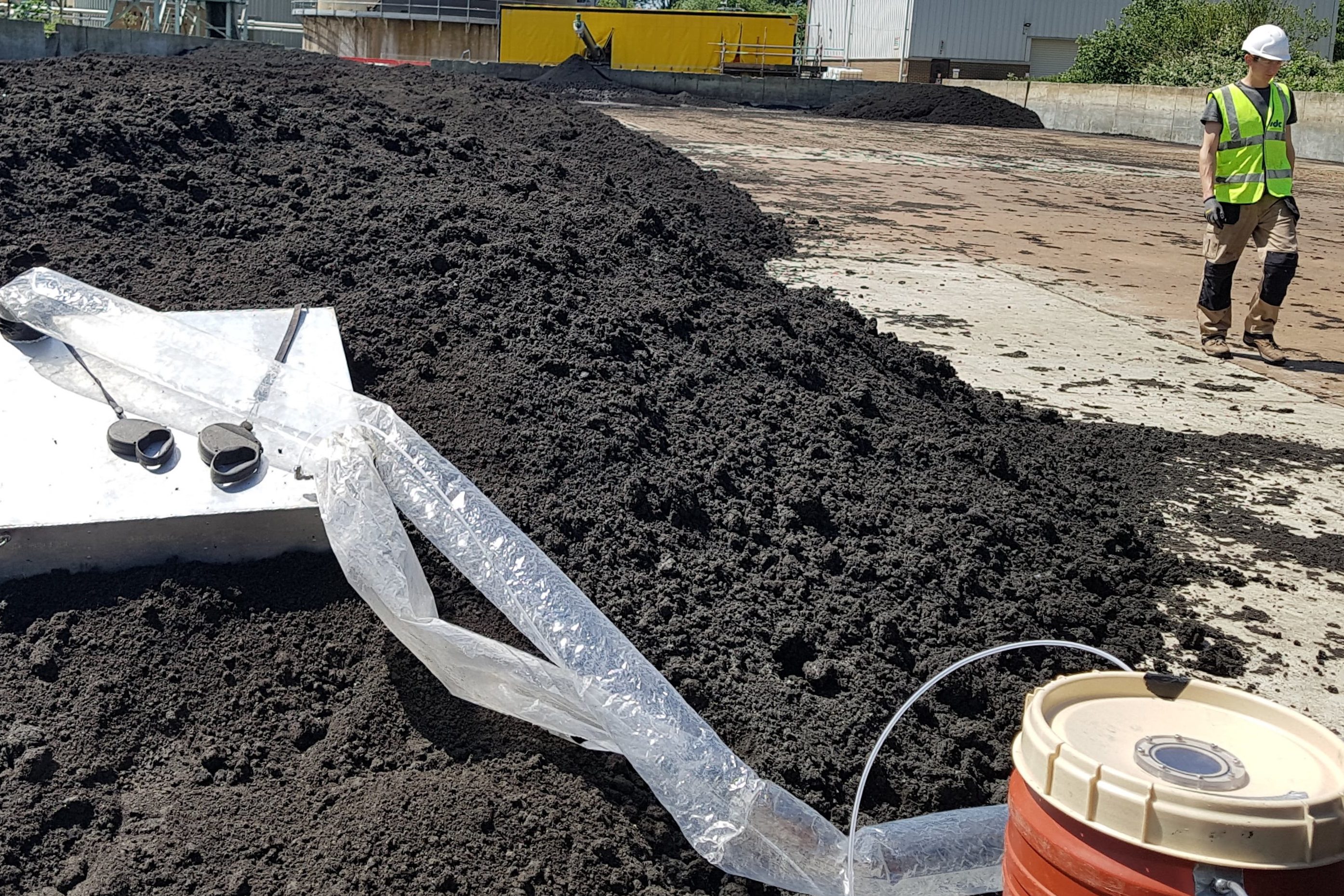 WHEN IS AN ODOUR SAMPLING SURVEY USEFUL?
This service is useful across a range of sectors. Most often, we find it of benefit for:
– Local authorities in creation of local housing plans
– Developers to inform planning applications
– Site operators to shape odour management plans and satisfy the
regulator
– Abatement plant performance testing is a particular specialism of
Silsoe Odours
– Provides data for dispersion modelling

Many of our customers also find it beneficial to conduct hedonic tone assessment and dispersion modelling alongside odour emission assessment.
Client testimonials
Don't take our word for it – here's what our clients say:
I've always been happy with the service provided by Silsoe Odours and have engaged them both at 2 Sisters Food Group and in my previous position. They are professional, very knowledgeable and provide an experienced crew. We recently experienced some pressure from the Environment Agency and the local community around an increase in odour complaints. I asked Silsoe Odours to conduct some odour sampling, to help us prioritise the most odorous sources. I would be happy to recommend their services and indeed have done recently to our Sunderland site.
Neil Hannaford
2 Sisters Food Group
Just letting you know that the Sopers Lane scheme in Poole has just been granted planning permission. You did the odour emissions factor collection work for us. Your insight was particularly useful in helping us tailor and focus the arguments we put forward in our dispersion modelling report. So many thanks for that!
Paul Beckett
Phlorum Limited
We were seeking planning permission for a development which is adjacent to a site with known odour issues. We had completed our own survey, but the council asked for an independent odour assessment. We approached Silsoe Odours as had previously had a good experience with them for olfactometry work, and knew they had prior knowledge of the site. I was particularly impressed with the way they presented and summarised their data. It was easy to understand and presented in such a way that the layman could understand. I wouldn't hesitate to recommend Silsoe Odours and look forward to working with them again in the future.
Graham Harker
Peter Brett Associates