THE ODOUR CHALLENGES
The food processing industry produces a huge range of tasty gastronomic treats. But many of its raw ingredients and production techniques generate odorous by-products. Often, this leads to odour complaints from local residents, creating costly social and legal conflicts for operators. Our team of experts have a significant track record working alongside customers in this industry to solve odour challenges.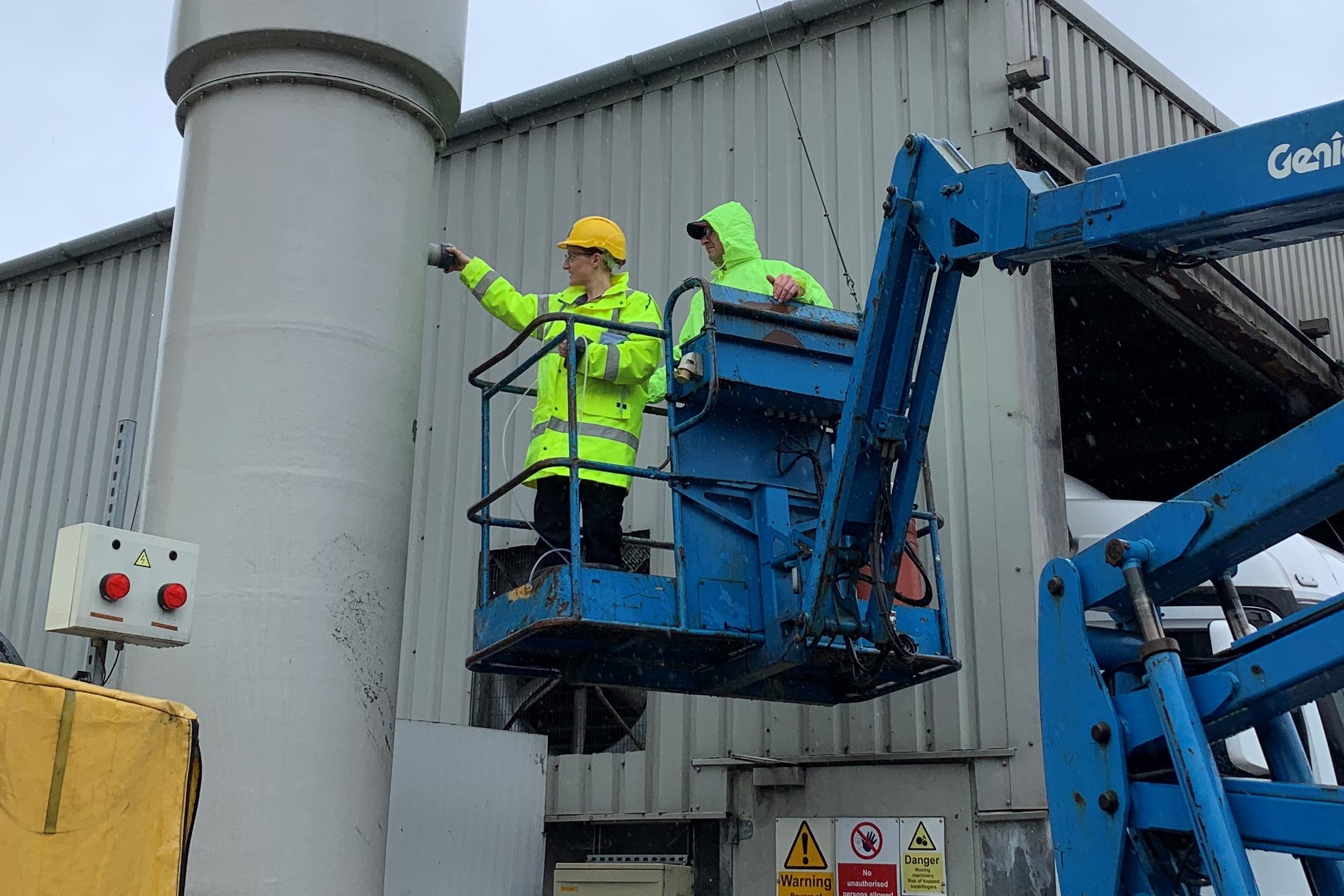 HOW WE CAN HELP
We have a wide ranges of odour services which help clients from the initial development of a food processing plant, through to best operational practise and ultimately complaint resolution.
If you are planning a new food processing plant, it is critical to ensure you incorporate effective odour control methods in your planning. It's much more cost effective to ensure odour abatement measures work at this stage, than attempting to fix them when your plant is built. We can provide odour dispersion modelling and design advice to help with this. For your day to day operations, you should ensure you have an effective odour management plan in place. This will help you maintain best practice in reducing odour emissions on an ongoing basis. Regular odour sampling will allow you to identify issues before they become problematic. Sampling can be done internally (providing staff are trained to comply with the relevant guidelines) and sent to our UKAS accredited odour laboratory for testing. Alternatively, we can conduct the sampling and our team is UKAS accredited to do so. Should you encounter odour complaints, we are well placed to support your response to them. Our odour sampling service will give you data to identify your most odorous sources. You can also provide this data to the regulator to satisfy their requirements.
Client testimonials
Don't take our word for it – here's what our clients say:
I've always been happy with the service provided by Silsoe Odours and have engaged them both at 2 Sisters Food Group and in my previous position. They are professional, very knowledgeable and provide an experienced crew. We recently experienced some pressure from the Environment Agency and the local community around an increase in odour complaints. I asked Silsoe Odours to conduct some odour sampling, to help us prioritise the most odorous sources. I would be happy to recommend their services and indeed have done recently to our Sunderland site.
Neil Hannaford
2 Sisters Food Group
I contacted Silsoe Odours as one of our neighbours was complaining of a smell from our unit. I needed to find out where it was coming from and how to resolve it. Everyone I spoke to at Silsoe Odours was really friendly and helpful, and quickly arranged to complete a smoke test for me. The person who came out to site knew exactly what he was doing and set out a plan straight away when he arrived. He followed through with that and delivered good results in a report that was easy to use, as well as solving some of the problems while he was on site. He also left me with a sensible plan of action to solve the remaining issues. I'd be glad to recommend Silsoe Odours to anyone facing similar odour problems.
Andrew Saunders
Create Flavours