Odour Impact Assessment – How Does It Work?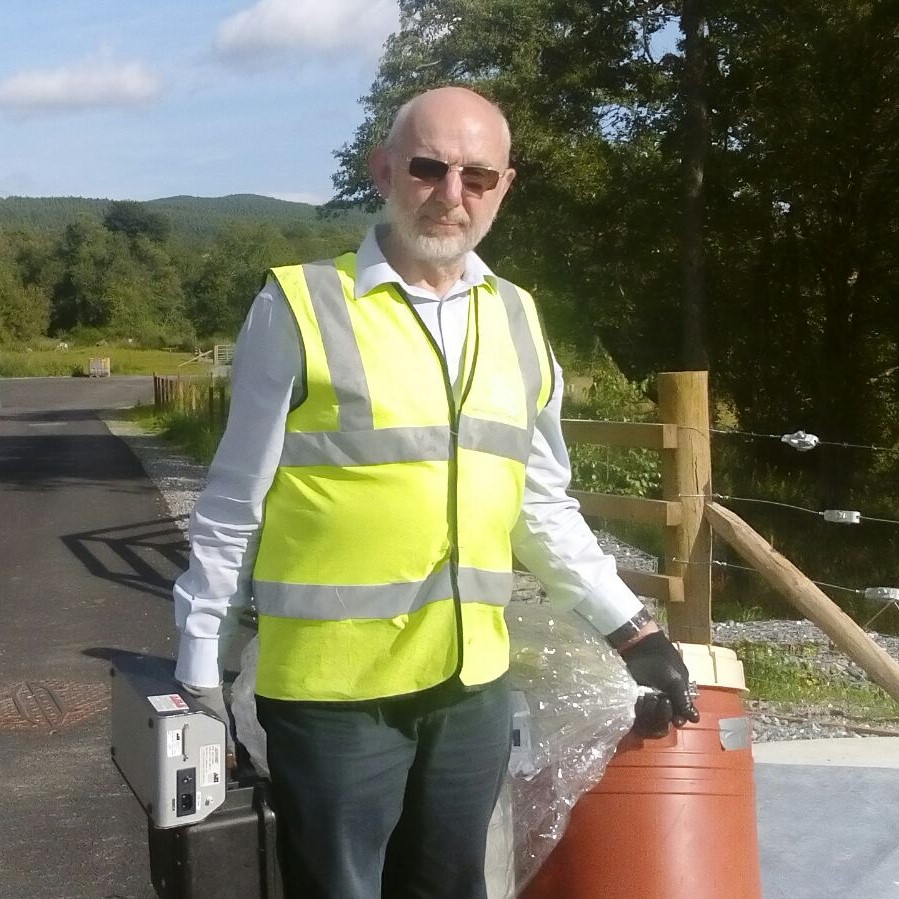 If you haven't been involved with an odour impact assessment before, you're probably curious as to what's involved from a customer perspective. There's a wide range of odour services available, but your contribution doesn't have to be complicated.
James Sneath, Senior Site Sampling Technican at Silsoe Odours, breaks down the process behind our most popular method, the Odour Emission Survey.
James has been with Silsoe Odours for twelve years and is a fully trained odour assessor. He has a wealth of experience in the assessment of odours, covering all types of emission sources.
He is exacting in his approach to rigorous and well-designed sampling methodology. All his work is in line with the European Standard BS EN 13725:2003.
James also frequently runs the Silsoe Odours UKAS-accredited odour laboratory.
Why Would I Need an Odour Impact Assessment?
The environmental impact of an operator is a big deal in today's society, and odour forms an important part of this. People want to be able to go about their daily life without encountering bad smells. Increasingly, we're seeing this reflected in planning and operating permit conditions, and in regulators' responses to odour complaints. If you're concerned your operation is producing too many odour emissions, it's a great idea to be proactive. By arming yourself with the facts with an odour impact assessment, you can take appropriate remedial action. And it also gives you a chain of evidence should the matter come to court later.
Unsurprisingly, the first step with any odour impact assessment project begins with the customer. You'll get in touch and tell us the details of your odour issue. Sometimes, you'll know exactly what you need and when you need it. Other times, you'll be unsure. We'll work with you to advise on the best solution for your situation. Often, that's an Odour Emission Survey, which is what I'm talking about today. But you might find it's more appropriate to conduct a 'Sniff Survey', Dispersion Model or a simple Odour Assessment Survey. You can find out more about the different methods of odour impact assessment here. We'll agree timelines and budgets with you at this stage of the project.
Once you've approved the details of your Odour Emission Survey, we get stuck in with planning. First off, we look at the site. We'll find out whether there are any access restrictions or health and safety requirements. On that note – all our sampling technicians are fully trained in health and safety. That includes working at height training, so we're fully covered for stack sampling. Then we'll assess the topography and establish identifiable sources to take odour samples from. We also make sure we know what's going on with the weather. You can probably imagine that an unexpected wind direction can have a significant impact on an odour assessment! You'll get final approval on everything we propose. Plus if you attend site, you'll get to make 'on the day' calls (I cover that in stage 3).
Naturally, there are often tweaks needed. We can come up against all kinds of unexpected things on site. We've (often) faced locked gates, surprise hail storms and inaccurate site plans. We'll always adjust our assessment methodology in line with what we find. We highly recommend taking all odour samples in triplicate, so you can be well assured of their accuracy.
After we've completed the Odour Emission Survey, we transport the odour samples back to the lab. We ensure we do this within a 30 hour window, to comply with guidance criteria for odour impact assessment. Silsoe Odours boasts the first UKAS-approved odour laboratory in the UK, so your samples are in safe hands. They're tested by our fully trained (and frequently tested) panel of odour assessors, to the European Standard EN13725. There are a number of different things we can test for, depending on your needs. Most commonly, we test for odour concentration. But we can also look at odour intensity, odour characterisation, chemical analysis and hedonic tone.
Something you probably didn't know, is that we can also start projects at this point! We work with many Air Quality and Environmental Consultants. If you fall into that camp, it's possible you're thinking you can take samples yourself. We're more than happy to test your samples, providing your methodology full complies with EN13725. Feel free to get in touch if you're not sure on this, I'd be happy to talk it through.
At the end of the project, we'll put all our findings and recommendations into a comprehensive report. We know how precious your time is, and it's important to us that our work is not overwhelming. So we work hard to make sure our reports are digestible and easy to use, while remaining scientifically sound.
I know you're busy, and I won't be offended if you don't have time to read the whole article. To make life easier, here's a handy visual guide and a video of the steps we go through. So you've got options!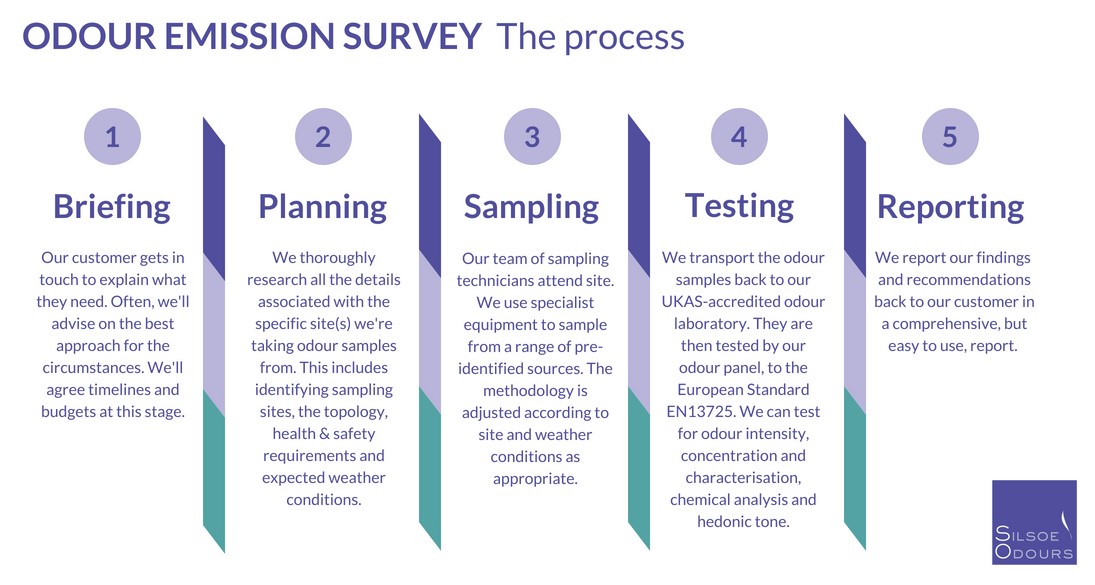 I've given you a quick overview of the stages we go through for one of our odour impact assessment methods. Chances are you've got questions about your specific requirements, or you'd just like to find out more. You can visit the Silsoe Odours website, or follow us on LinkedIn, Twitter or Facebook for updates.
Or if you'd really like to understand more, you can sign up to the Odour Study Day. It's our industry-leading one-day training course covering all the essentials of odour management. You can find out more and book your place here.
And of course, feel free to get in touch.