A Big Farewell to Lissa from Silsoe Odours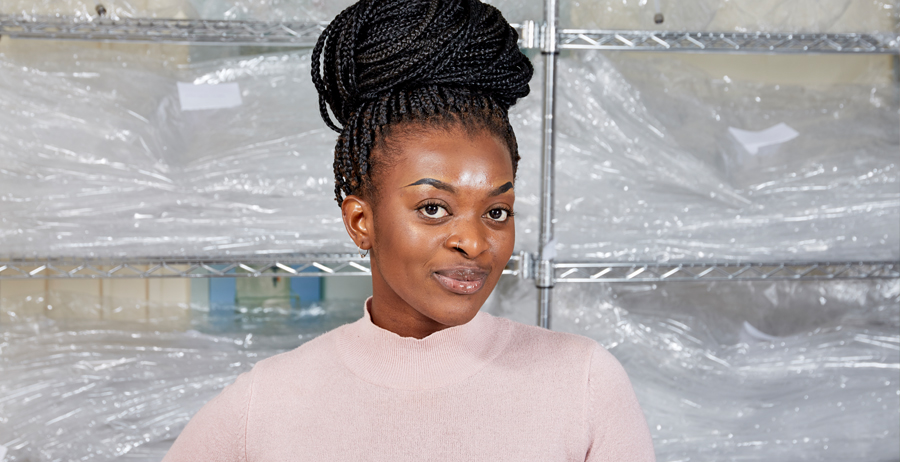 Silsoe Odours, Farewell Lissa!
Silsoe Odours has had the pleasure of welcoming Lissa Ntalika, a very talented graduate, into our team for the past few months. As well as being instrumental in the development of our new website, she has provided background research and development on a number of projects and quickly established herself as a valued member of the team – we are sorry to be losing her!
Here's what Lissa has to say about her time at Silsoe Odours
Q: What is your background?
A: "I recently completed a Master's degree in Marketing Communications from the University of Bedfordshire, having previously been awarded a Business Management undergraduate degree from the same establishment. During my time studying I worked as an Intern at a charity based in Luton, providing monitoring and evaluation of their activity. I also worked for a brand activation company, delivering experiential campaigns."
Q: Tell us about your role at Silsoe Odours
A: "I have been working with Silsoe Odours Limited as Marketing Coordinator. I've been heavily involved with drafting communications, re-launching and managing the website, content planning and providing general marketing support to all stakeholders across the business. My time here has really helped me build my confidence and develop my experience. The team have listened to and valued my contribution from the beginning, and given me the opportunity to be involved with a diverse range of projects."
Q: What will you remember most?
A: "My most memorable experience has been the 'sniff test'. Silsoe Odours employs specialist Odour Panellists – or 'Sniffers' – to determine the concentration of odours in a scientifically objective way. It's important that they fall within a specific sensitivity range. I was put to the test, to see whether I was up to the job, but sadly my sniffing senses are too sensitive! This didn't surprise me really, as I've always been known to pick out smells more than those around me. Apparently, your sense of smell dulls with age though, so maybe I'll be just right when I'm next in the country!"
A: "In the short term I'm heading back to my native Tanzania. I've been away for four years now so I'm looking forward to reconnecting with all my friends and family over there! Working with Silsoe Odours has shown me that my marketing passion lies in research, planning and strategy, and I have applied for a Business Analyst position at an organisation dealing with international development, where I hope I can put these skills to good use."
Q: What do you do in your spare time?
A: "I enjoy cooking and experimenting with creating tasty, healthy recipes. Cooking is a hobby that I developed because of an increased concern for my health and the desire to nourish my body with tasty super foods. When I am not trying out new recipes, I love to spend time socialising with friends."