Applications Now Open for 2019 Summer Internship
Summer Internship – Odour Consulting
We are now on the lookout for our Summer Intern for 2019. It is of great benefit if you're considering a career in environmental consultancy, particularly odour or air quality. You'll get hands-on experience working alongside odour specialists. You will visit sites, work on live projects, learn how to conduct odour assessments, collect odour samples and spend time in our UKAS-accredited odour laboratory. Here, you'll participate in the odour panel and learn how to operate the lab. We'll then teach you how to analyse and report on the odour test results. You'll also gain a thorough understanding of available odour control methods.
Not to mention, you'll also get to attend our highly-lauded Odour Study Day. This is an extremely popular one-day training course. We've designed it to bring together professionals involved with any aspect of odour emissions. You'll hear clear, up-to-date guidance on the principles, concepts and methods of odour management from the experts. Not only that, but you'll get to mingle with your future colleagues and peers.
Is An Odour Consultancy Internship For You?
The summer internship is most suitable for a student or new graduate. You should be enrolled in, or have recently completed, a relevant BSc or MSc (such as Environmental Assessment and Management). Most importantly, you must be committed to a career in environmental consultancy. Ideally, your core interests relate to the assessment and management of odours.
What Did Our 2018 Intern Think?
In 2018, Nalisha Parmar joined us as our first summer intern.
Nalisha joined us from UEA. Here's what she had to say about her experience with us:
"Working at Silsoe Odours has allowed me to gain and develop new skills… [and] has reinforced that I would like to pursue a career in environmental consultancy. I really enjoy the mix of fieldwork, office-based elements and the ability to work with clients.
"[It] opened up a whole area of environmental consultancy for me that I knew very little about. In fact, it's led me directly to my new role at RSK as a Graduate Air Quality Consultant."
Here's a snapshot of Nalisha's time with Silsoe Odours:
The role is part-time across two or three days per week and available from May to August 2019. We will consider flexible dates for the right candidate.
To qualify, you will successfully complete the selection process for our odour assessors.
You'll need your own transportation and to hold a driving license. This is because our office is in a rural location which is difficult to reach by public transport.
Please send your CV, together with a covering letter, to joanna.hanley@silsoeodours.co.uk.
No agencies please.
We are an independent odour consultancy and UKAS-accredited odour laboratory based in Silsoe, Bedfordshire. We offer a range of odour services to customers across a number of sectors. Our services include odour assessment, sampling, testing and analysis. In addition, our odour experts provide specialist advice on issues such as best practice in odour control methods.
During your time at Silsoe Odours, you'll work closely with our team of odour experts. They'll introduce you to the core areas of odour measurement, testing, and odour control methods. Here's a quick introduction to some of the key people you'll work alongside.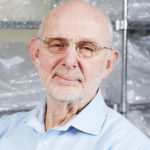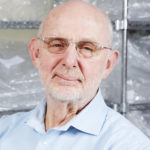 Robert is a renowned odour specialist with over 40 years experience. He acts as the UK expert in the CEN working group (TC264 WG2 – odours) responsible for the development of the European Standard for olfactometry & sampling.
Paddy Schofield,
Laboratory Manager
Paddy has extensive technical expertise in the field of odour analysis. He is responsible for the smooth operation of our odour laboratory and is committed to the highest standards of quality assurance.
James Sneath, Senior Site Sampling Technician
James has over a decade of experience and is well versed in odour sampling and odour control methods. His approach to sampling methodology is meticulous and he is highly experienced leading the odour laboratory.
To find out more about Silsoe Odours or to discuss the Summer Internship programme in detail, please get in touch.