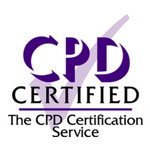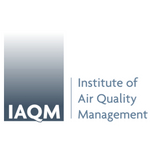 The industry-leading Odour Study Day is now in it's twelfth year. It is the only CPD-Certified odour management and odour control training course. In addition, it has been endorsed by the Institute of Air Quality management. The Odour Study Day is held at our specialist odour laboratory in Bedfordshire, and delivered in partnership with RSK-ADAS.
Who is it for?
This popular one day course will be beneficial to regulators, local authorities, consultants, air quality professionals, site managers/assessors and abatement equipment suppliers. Developed by leading industry experts with extensive field experience, it will provide clear, up-to-date guidance on the principles, concepts and methods of odour management.
What's involved?
Using real life case studies, the Odour Study Day will expand delegates' theoretical knowledge and practical skills relating to the management and control of odours.
Delegates will also have the opportunity to try a taster of an Odour Sensitivity Test at our UKAS-accredited odour laboratory. This provides an indication of sensitivity to odours and will be useful for those involved in assessing "nuisance" odours.
What's in it for me?
At the end of the course, delegates will;
Be familiar with the objective measurement of odours
Understand how measurement and modelling techniques can be used to address odour nuisance and planning problems
Be familiar with odour regulations and understand how olfactometry fits within this
Have seen, and experienced, how odour concentration analysis is undertaken
Receive a certificate to show the results of their individual Odour Sensitivity Test and is useful for CPD.
Meet our experts
Our expert team of trainers will be led by Robert Sneath, founder of Silsoe Odours. Robert has extensive experience in the odour management industry, having previously been Head of the Odour Laboratory at the Silsoe Research Institute. Since 1995 Robert has held the role of UK expert, representing BSi within CEN (European Committee for Standardisation), in the development of new European Standards for olfactometry and samples.