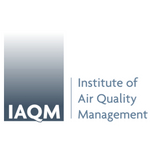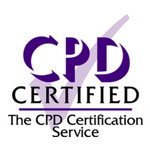 The industry-leading Odour Study Day is now in its twelfth year. It is the only CPD-certified odour management and odour control training course. In addition, it is endorsed by the Institute of Air Quality management.
The Odour Study Day is delivered by leading industry experts at our odour laboratory in Bedfordshire, in partnership with RSK-ADAS.
In 2017, 100% of participants recommended the Odour Study Day Course.
Who is it for?
The Silsoe Odours Study Day Course is a popular one day odour management course. It is beneficial for regulators, odorous industries and abatement equipment suppliers. Developed by leading industry experts with extensive field experience, it provides clear, up-to-date guidance on the principles, concepts and methods of odour management.
What's involved?
Using real life case studies, the Odour Study Day will expand delegates' theoretical knowledge and practical skills relating to the management and control of odours.
VISIT OUR UKAS-ACCREDITED ODOUR LAB
As an Odour Study Day delegate, you'll have the chance to take part in a mini Odour Sensitivity Test at our on-site laboratory. This will give you an indication of your individual sensitivity to odours and will be especially useful for those involved in assessing "nuisance" odours.
What's in it for me?
At the end of the course, delegates will;
Be familiar with the objective measurement of odours
Understand how measurement and modelling techniques can be used to address odour nuisance and planning problems
Be familiar with odour regulations and understand how olfactometry fits within this
Have seen, and experienced, how odour concentration analysis is undertaken
Receive a certificate to show the results of your mini individual Odour Sensitivity Test, which can be used towards CPD
Meet our experts
Robert Sneath – Director, Silsoe Odours
Our team of odour experts will be led by Robert Sneath, founder of Silsoe Odours.
A renowned odour specialist, Robert has extensive experience in the industry, having previously been Head of the Odour Laboratory at the Silsoe Research Institute. He has also been the UK expert of the EU CEN working group TC264 WG2 "Odours" since 1995, creating and participating in the ongoing development of the European CEN odour measurement standard BSEN13725:2003.
Robert has over 40 years experience at the forefront of the odour industry.
Steve Peirson – Principle Consultant, RSK-ADAS
Steve is a nationally renowned authority in the field of odour and emissions.
Specialising in odour analysis, emissions, odour impact assessment, odour nuisance, environmental control and 'Best Practicable Means' assessments, Steve also has extensive expert witness experience.
Philip Longhurst – Professor, Cranfield University
Phil joins us from the Centre for Bioenergy and Resource Management at Cranfield University.
He has a PhD in Innovation & Technology Assessment and has developed a programme of research studies assessing the impact of waste management on air quality and neighbouring communities.
James Sneath – Deputy Laboratory Manager & Senior Site Sampling Technician, Silsoe Odours
James has been with Silsoe Odours for twelve years, and has a wealth of experience in on-site sampling as a trained assessor, covering all types of odour emission sources. He is exacting in his approach to rigorous and well-designed sampling methodology, in line with the European Standard BS EN 13725:2003. James also frequently runs the Silsoe Odours UKAS-accredited odour laboratory.
The Odour Study Day is offered for just £225+VAT per person.
For more information about the next one-day Odour Study Course, please call our odour team on 01525 351396