WINTER 2020/1 AT SILSOE ODOURS
HIGHLIGHTS FROM THIS QUARTER
Finally, Spring has officially come! Soon, we can socialise in gardens and get back to a little bit of normal. The winter has obviously felt very long and dragged on almost endlessly for many of us. But it hasn't been without its highlights. The team here at Silsoe Odours has worked as hard as ever, delivering odour services up and down the country. Robert contributed to a new review paper. Our odour lab achieved proficiency test success and re-accreditation. Most importantly, we received incredible feedback from you, our clients. So, a huge thank you for all the support.
If you can spare a mere minute of your time, please look at our quarterly update video. It gives you a little snapshot view of our team delivering odour services. Plus a brief overview of our other highlights from the last quarter. You can also read on below for a bit more detail.
A BUSY QUARTER DELIVERING ODOUR SERVICES
At Silsoe Odours, we offer a wide range of odour services, depending on the nature of your requirements. This quarter, the team visited numerous sectors, including sewage treatment and waste management plants, poultry farms and poultry processing plants. We also conducted smoke testing and tested the efficiency of odour control units. It is incredibly important to us that our staff and clients remain safe. So, we do of course ensure we comply with Covid health and safety requirements and maintain social distancing at all times.
17 YEARS OF SUCCESSFUL UKAS ACCREDITATION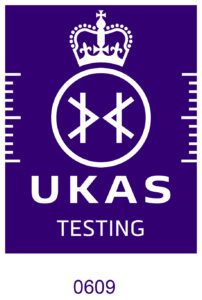 We believe the technical quality of our odour services work is paramount. That is why we are always extremely pleased to receive another accreditation from UKAS, the National Accreditation Body for the United Kingdom. It demonstrates the technical expertise of our team and our commitment to quality control in line with European odour standard BSEN13725:2003. This year marks the 17th consecutive year that we have received this accreditation for our odour testing laboratory.
PROFICIENCY TEST SUCCESS: STRONG RESULTS FOR THE LAB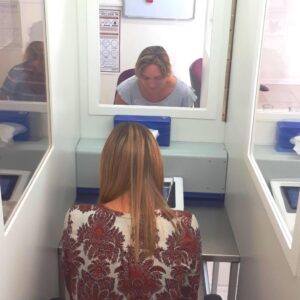 In the last year, we converted our odour laboratory to be fully Covid-compliant, for obvious reasons. While this was going on, we continued to operate to extremely high standards. Neither you nor our team would settle for less! We still achieved strong results in this year's international inter-laboratory comparison of olfactometry. Or, in simpler terms, the "round robin proficiency test". We showed strong precision and accuracy in our odour testing, compared to other laboratories around the world.
NEW REVIEW PAPER: SUMMARY & OVERVIEW OF THE ODOUR REGULATIONS WORLDWIDE
SURVEY REVEALED 99% CLIENT SATISFACTION RATE WITH OUR ODOUR SERVICES
Every year, we ask our clients to share feedback about their experience of working with Silsoe Odours during the past year. We need to understand where we deliver great service and where there might be areas we can improve. We aim to make your life as easy as possible. These insights help us do that year on year. So, this year we were absolutely delighted that 99% of clients rate our odour services as 'very good' or 'good'.
We hope you have enjoyed this snapshot of life at Silsoe Odours. Get in touch to speak with the team about our odour services. We are happy to answer any queries and have an informal chat about the odour challenges you face. So give us a call on 01525 860222 or click the button below to reach us.