The Odour Study Day Receives CIWEM Accreditation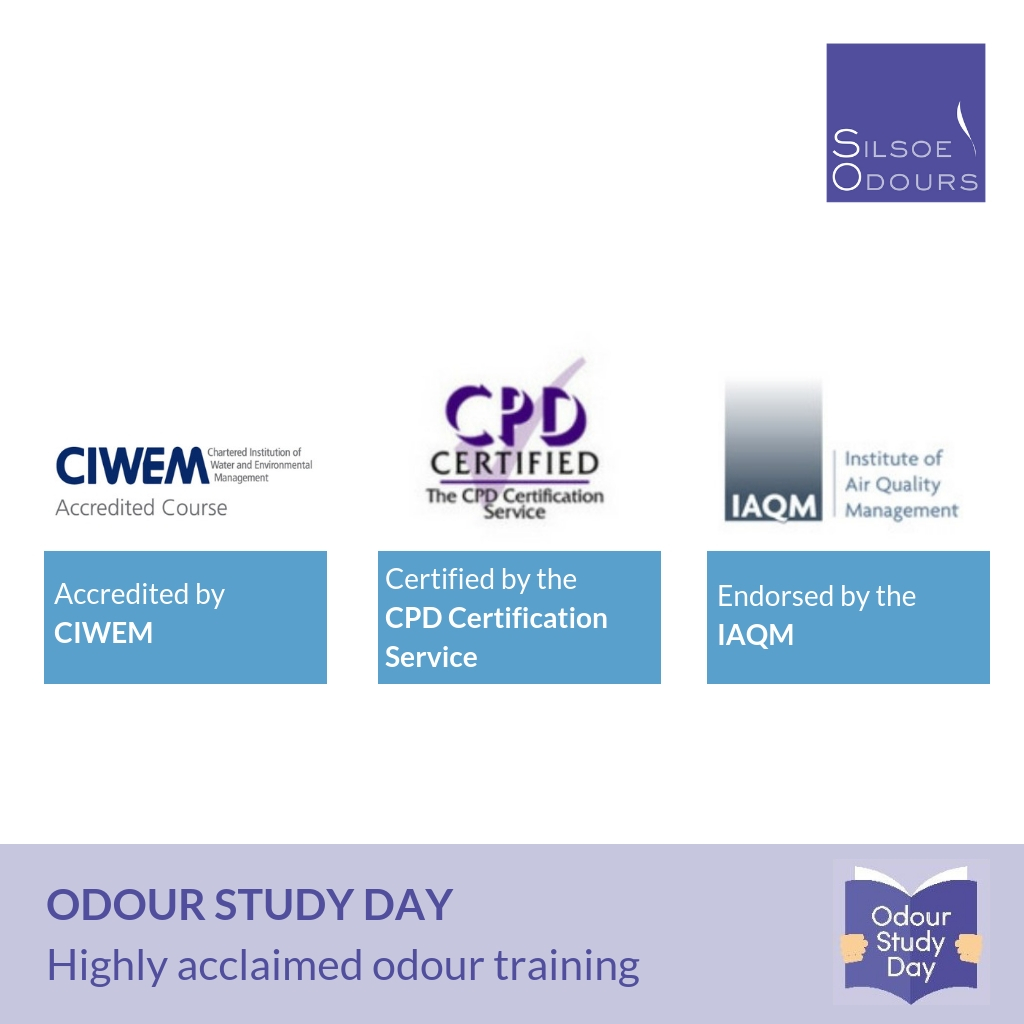 If you're familiar with Silsoe Odours, you're probably also familiar with our highly acclaimed training course, the Odour Study Day. Delegates receive a truly comprehensive overview of the principles, methods and guidelines of odour management services. Renowned odour experts deliver quality presentations coupled with case studies based on their own experience. Moreover, delegates visit our UKAS-accreditated odour laboratory and get a taster of the Odour Sensitivity Test.
In light of the high quality of the Odour Study Day, CIWEM have now awarded it their accreditation. CIWEM is the leading international professional body dedicated to the water and environment sector.

CIWEM accredits training programmes that align with the professional interests of its members and prospective members. The Assessor Panel comments;
"The CIWEM Assessor Panel were of the view that the Odour Study Day met all the necessary criteria to achieve CIWEM CPD Accreditation. The Panel were pleased to receive the positive feedback summary from previous events."
Highly Acclaimed Training
Alongside accreditation from the CIWEM, the Odour Study Day is highly acclaimed. Notably, it has endorsement from the IAQM and certification from the CPD Accreditation Service. These accolades further reflect the quality of the training materials, content and speakers.
If you would like to see the IAQM's review of the Odour Study Day in detail, you can see more here. 
"The course is well put together with clear presentation materials and a good balance of theory and real-world examples, including a case study and laboratory visit to consolidate learning."
IAQM Endorsement Committee 
Join Us On 31st January 2019
While the next course is already full, we're pleased to announce a new date for 31st January 2019. With this in mind, book without delay to ensure your place.
The Odour Study Day attracts a wide range of delegates with an interest in odour management services. This could include regulators, industry bodies, environmental and air quality consultancies, local authorities, utilities, waste services companies and manufacturers.
Odour Management Services
Silsoe Odours offers a range of odour management services in addition to training. If you'd like to find out more, please get in touch.