Odour Detection Superheroes
Today we are, undoubtedly, all celebrating the UK's National Superhero Day. Of course our absolute favourite at Silsoe Odours is X-Men's Wolverine; "You can't fool THIS nose". Hyper smell is where it's at. None of this flying or x-ray vision business. For the sake of our small humans, we'll give the odour detection superheroes of PAW Patrol an honourable mention too. I'm sure we're not the only ones over-familiar with their enhanced olfaction.
While we're besides ourselves over superheroes, those over the pond are celebrating the USA National Sense of Smell Day. Serendipity, I hear you ask?
Ever Wondered What Odour Is?
Have I flummoxed you there? The answer to this question isn't as obvious as you might think. That's because odour isn't an object, an entity or a substance. It's a sensation. ISO 5492:2008 (Sensory Analysis) defines an odour as;
"…perceived by means of the olfactory organ (including nerves) on sniffing certain volatile substances."

Oh and the 'olfactory organ' is the nose, by the way. The substance is the odorant.
Want Odour Detection Superpowers?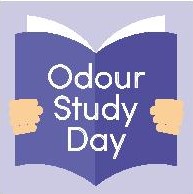 Okay, so I can't promise superpowers (if only!). But I can offer you a place on the Odour Study Day on 24th October 2018. A full day of odour detection, assessment and management insights. All delivered by our team of odour experts, from our base in Wrest Park, Bedfordshire.
Plus you'll have the opportunity to visit the Silsoe Odours UKAS-accredited odour laboratory, where your training will take a practical turn! You'll get to experience a taster of our Odour Sensitivity Testing, which shows your individual sensitivity to odours.
How Super Are the Silsoe Odours Sniffers?
Obviously, our sniffers are super to the extreme. But not necessarily in the way you'd think. It's not easy to qualify as an odour assessor. One of our stringent requirements is that a potential sniffer's sensitivity to smell must be representative of the population. Or in other words, they have to be pretty average!
You can find out more about the Silsoe Odours super sniffers here.