Odour Control Technologies Conference | 19th September, Leeds
It's a busy Monday here at Silsoe Odours because we are completing our preparations for this Wednesday, 19th September. We will be exhibiting at the 'Recent Advances in Odour Control Technologies conference', at Cloth Hall Court in Leeds. Organised by Aqua Enviro (specialists in the water and wastewater sectors), this event brings together specialists in odour control management. It is probably of most interest if you're a regulator, permitting officer or site/compliance manager.
The conference programme is well thought out and due to be delivered by a number of noteworthy specialists in odour control and management. The three sessions span odour modelling & data collection, odour management strategies and technological innovation.
Odour Modelling & Data Collection
Permitting and regulation / odour modelling and assessment
Enhancing odour risk management through real time monitoring of odorous emissions from Wastewater Treatment Plants
Selecting the most cost-effective approach to monitor odour
Relationship between hydrogen sulphide and odour units for London sewage
Odour Management Strategies
A strategic review of odour control and management at Seafield Wastewater Treatment Words – Technical, Engineering and Community Engagement Issues
Development of odour abatement national solutions to reduce odour impact of existing sewage treatment works through use of odour dispersion modelling
Practical management of odour emissions, perceptions and workload – a case study in AD
Biological odour reduction – a novel prebiotic approach
Heraeus UV-solution for odour reduction in industrial applications
Using ionisation to tackle odours and reduce costs in the water & waste industries
For the full programme, including speakers and synopses, visit the Aqua Enviro website.
Silsoe Odours at the Conference
Here at Silsoe Odours, we  are leaders in odour control management consultancy for the water and waste industries. We're pleased to be exhibiting at this event and look forward to meeting with colleagues and customers alike. Director Robert Sneath, and Deputy Laboratory Management James Sneath will be there to help with any of your odour queries.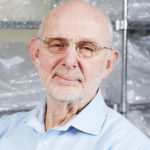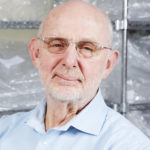 ROBERT SNEATH
Director
Silsoe Odours
Robert is a renowned odour control and management specialist, with extensive experience spanning over 40 years. As a result, he has been the UK expert of the EU CEN working group TC264 WG2 "Odours" since 1995. His role has been to participate in the creation and ongoing development of the European CEN odour measurement standard BSEN13725:2003.
JAMES SNEATH
Deputy Laboratory Manager
Silsoe Odours
James is the Deputy Laboratory Manager at the Silsoe Odours UKAS-accredited odour laboratory. He is also highly experienced in on-site sampling across all types of odour emission sources. James is exacting in his approach to rigorous and well-designed sampling methodology, in line with the European Standard BSEN13725:2003.
Learn More About Odour Control Management
We hope to see you on Wednesday in Leeds. Please do come and introduce yourself, we'll be happy to talk through any odour challenges you may have.
In contrast, if you can't make it but are interested in finding out more about odour control management, please get in touch.