AIR QUALITY CONSULTANT, MELODY HORAN, REVIEWS THE ODOUR STUDY DAY
"I HIGHLY RECOMMEND LOOKING INTO THIS GREAT COURSE"
A small team from Miller Goodall attended the last Odour Study Day at Silsoe Odours. They wanted to gain knowledge to support their increasing odour assessments workload. Air Quality Consultant Melody Horan, tells us about her experience of the training as a result of attending the training.
MELODY'S EXPERIENCE AT THE ODOUR STUDY DAY
Accredited Training
Miller Goodall has been completing an ever-increasing number of odour assessments. With this in mind, we decided it was the perfect time to hone our skills and undertake a training day. We chose Silsoe Odours because it offers the only CPD-certified odour management and odour control training in the UK. It is also accredited by CIWEM and endorsed by IAQM.

The course provided a wide overview of different odour sources and a range of methods to quantify odour and case studies. Odour modelling was also covered. This was of particular interest to us as we frequently model emissions from road sources and industrial point sources.
Varied Speakers
We heard from a variety of speakers including Silsoe Odours, RSK and Cranfield University. It was invaluable to have presentations from different establishments to gain a comprehensive insight into monitoring, modelling and mitigating odour."
Practical Sessions
A major selling point of the course is that you can also have a go at 'sniff tests'. These take place in the UKAS-accredited odour laboratory, where you can see if you have the nose for odour testing! Importantly, taster odour sensitivity tests allow delegates to check if their sense of smell is within an acceptable range.

I really enjoyed learning the various mitigation strategies for odour control from a variety of sources. I feel confident that I can provide Miller Goodall clients with the best and most up-to-date advice around the reduction of odour emissions.

If you are interested in taking on projects that may introduce odour sources or be affected by them, I highly recommend looking into this great course.
The team at Miller Goodall bring acoustic and air quality services together under one roof. They unite a highly skilled team of specialist staff to provide a holistic end-to-end approach to projects. Their team operate across a wide variety of sectors and help clients to develop their projects in line with environmental legislation.  Finally, they invest time and resources in keeping up to date with the latest acoustic and air quality developments and play an active role in associated institutes and associations.
SUPPORT YOUR ODOUR ASSESSMENTS WITH TRAINING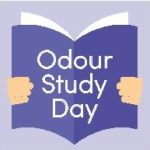 We are delighted that Melody and the Miller Goodall team found the Odour Study Day enjoyable and useful. In view of Melody's words, don't miss the chance to join this industry-leading training. You can contact the team on 01525 860222 for more information.
QUESTIONS ABOUT ODOUR ASSESSMENTS?
Finally, to find out more about odour assessments, training or any of our other odour services, please get in touch. In the first instance, you can reach us on 01525 860222. Alternatively, click the button below. We are happy to explain the best approach for your odour requirements. You can also follow us on LinkedIn, Twitter and Facebook.